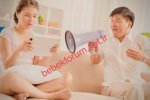 The Harms of Family Pressure
Family pressure causes many children to be negatively affected both physiologically and psychologically. In such cases, it is seen that different behavioral disorders occur in children who are under family pressure. Family pressure causes many people to distance themselves from themselves in certain periods of their lives, to lower their self-esteem and to think that their thoughts are worthless.
Conscious parents do not see their children as a part of their character and are aware that they have a new life. There are many oppressions that go into violence and harassment, infringing on one's rights. In such cases, children who suffer the psychological and physiological damage of family pressure should apply to the relevant institutions and get the support they need. Children who know that they are not alone realize the light in their future and act accordingly.
WHAT DOES FAMILY PRESSURE CAUSE?
Depression
personality disorders
introversion
distance from family
Hate
Aggression
Melancholia
Anger
Suicide
Family pressure causes this and many other things.
CHARACTERISTIC FEATURES OCCURING IN CHILDREN WITH VIOLENCE BY FAMILY PRESSURE?
Anxiety possession and insecurity
Inconsistency
Low self esteem
Disrespect (Besides disrespecting themselves, they are also disrespectful towards their surroundings.)
Aggression
There is a tendency to harm the environment when they don't get what they want.
they are rebels
Children who experience such pressure and violence show different behaviors. The importance of your attitudes in the formation of your child's behavior towards people emerges at this point. The way you behave, the child you raise will behave in the same way towards the environment and the world.
CHILDREN BROUGHT WITH ITS PRINT
The oppression is not only measured by the oppression of the family by showing violence. Many families also state that they act with the instinct of protecting their children as the reason for oppression and present this to people as a reason. In such cases, your child thinks that he/she should live depending on you throughout his/her life and cannot fulfill even his/her basic needs without the help and support of his/her parents. Although this situation is considered normal by people at first, when your child becomes an adult, it will be impossible to be with you in all areas of life. For these reasons, it is necessary to apply excessive pressure when raising children, to remain excessively passive and to avoid behaviors that will make you feel attached to you.
Since many people do not know what to do in such situations, they engage in behaviors that will cause behavioral disorders. As parents, you have to make your children feel that they are separate individuals from you, and know where to support and where to leave them alone. You can attend seminars given by experts on this subject and have the necessary information by reading the books written.
CHARACTERISTICS OF CHILDREN BROUGHT WITH A PROTECTIVE ATTITUDE:
They are dependent on the environment. When people are alone, they don't even dare to drink coffee or go to the movies.
They cannot socialize. They are asocial. When people enter a new environment, they are afraid to approach people and talk.
They cannot adapt to society. People cannot find a place for themselves or do not want to participate in social activities that take place in the society.
They are unstable.
They cannot take risks. They cannot think of the harm or benefit that will come to them. These people think that they will fail in all areas of life without family help and they do not dare to take a step or take risks alone.
While trying to protect your child, you should not make him/her turn into a person that he/she cannot take a step apart from you. Many families cause permanent damage to their child's life due to wrong attitudes, in such cases it is necessary to be conscious parents. While taking the responsibility of giving birth to a child, it is necessary to accept that he must enter different environments and that his thoughts and wishes may be different. People grow up in life, so you need to be parents who make sure your child is punished for their own mistakes and happy with their own success.