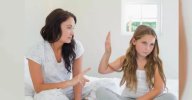 ADOLESCENCE IN CHILDREN
The stage from childhood to adulthood is called adolescence. Children grow and develop physically during this period.
Puberty in children begins at the age of 10-11 years for girls and 11-12 years for boys.
WHAT ARE THE SYMPTOMS SEEN IN Adolescence?
• Pilling
• Menstruation in girls
• Deepening of the voice in men
• Height growth
• Breast enlargement in girls
• Weight gain
Boys and girls enter puberty at different times and end puberty at different times.
FACTORS AFFECTING THE BEGINNING AND END OF Adolescence
• Gender
• Race
• Parent adolescence period
• Birth weight
• Sport
• Nutrition
• Kilo
• Psychological state
Generally, girls enter puberty earlier than boys.
WHY CAN IT CAUSE EARLY ADOLEMENT IN CHILDREN?
• Excess weight
• Genetics
• Hormones
• Electromagnetic field
WHAT FOODS SHOULD CHILDREN CONSUME IN Adolescence?
• Natural foods
• Foods containing vitamin D
• Foods containing calcium
Parents whose children are in adolescence should avoid fighting and arguing with their children. They should respect and support them.
PROBLEMS THAT CHILDREN EXPERIENCE IN ADOLESCENCE
• depression
• introversion
• Resentment
• Responsiveness
• Authority crises
• Desire not to go to school
• Sexual crises
• Finding yourself ugly
• Schizophrenia
• Personality disorder
• Panic attack
• Social phobia
• Request to be liked
• Lack of attention
• Low self esteem
It is possible to learn about attention, memory and motor development by applying some tests to children. These tests can be:
• Projective test
• Sentence completion test
• D2 attention tests
• CAS test
• Frankfurter attention test
• MOXO attention measurement test
• Benton visual memory test
During adolescence, children want to gain their own independence and go through emotionally mixed periods.
In this period, since children want to be independent, they go against the parents' authority and do not want to accept it.
Children who think that their families do not understand them want to spend more time with their friends during this period.
When girls see their first period during puberty, they become afraid and anxious. During this period, they may want to be with their mothers. Mothers need to talk to their daughters and calm them down.
At the same time, they may want to put on extravagant make-up and dress up during these periods.
THINGS THE FAMILY SHOULD DO DURING THE CHILDREN'S ADOLESCENT PERIOD
• Being understanding and patient
• Making them feel like you love them
• Not being oppressive towards children
• Communicating with children
• Providing children with a space of freedom
• Listening and understanding children
• Not to put pressure on children.
Parents should not compare their children with other individuals during adolescence. Parents should be aware that this period is a period of depression for them and should approach children more sensitively.
WHAT ARE THE CHILD'S COMPLAINTS IN MY ADOLEMENT?
• His family does not understand himself
• Inability to make friends
• Being put in the place of a child
• His family mingling with his friends
• Being unable to go out without permission
• feeling ugly
• Experiencing attention deficit.
Acne problems begin to appear in children with the adolescence period. For this reason, children may experience situations such as hiding their faces, feeling ugly, not wanting to talk to anyone. It should be noted that these periods are temporary.
TYPES OF EXCITEMENT IN CHILDREN IN ADOLESCENT PERIOD
• Fear
• Anxiety
• Anger
• Mental disorder
• Emotional frustration
In addition, during this period, children may enter into various emotions such as falling in love, excessive daydreaming, being alone, and being uneasy.
Nutrition during adolescence is very important. Growing children should take all vitamin and calcium supplements.
Parents should prevent children from becoming more introverted during adolescence. They can make children do various activities and socialize them.
In addition, it is very important to gain self-confidence in children during adolescence.
Since children will be in a period of depression, they may make some mistakes such as making bad friends and acquiring bad habits during these times. In order to prevent these, parents should approach their children without bothering them and keep good communication with them. Instead of squeezing them, they should try to get through this period by freeing them and at the same time following them, taking care of them, listening to them and trying to understand them.