Bebek Forum Üyesi
BF Member
Katılım

11 May 2020
Mesajlar

60
En iyi cevaplar

0
Puanları

18
Yaş

36
Konum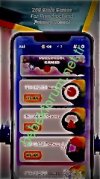 A new one has been added to the list of Turkish game producers. With the release of the 2.0 version after two years of serious teamwork, RitimUS, which produces educational intelligence games, aroused great interest in the education world.
With the increase in technological opportunities, parents and educators searched for products that would contribute to the intelligence development of children. Especially with the effect of the pandemic, concepts such as learning to learn and self-learning have come to the fore, and the importance of applications has increased even more.
Gamification in Education
When the education systems in the world are examined, it is seen that it is more effective to give information through gamification rather than teaching it directly. In the past, when teaching mathematics, counting was explained with sticks or beans. We can say that this is a primitive form of gamification.
So How Is It Made?
Producing educational intelligence games, RitimUS is a platform that can help school lessons and supports the development of children. It is a safe playground with its colours, music, graphics and smart algorithms, designed to contribute to the intelligence development of children aged 5 to 9 years.
What's Inside RitimUS?
RitimUS consists of 80 games and 1600 chapters. These sections dynamically measure the child's level. As a result of the analysis of these measurements, on the map tab, the child determines a route where he can make up for his deficiencies and improve his good aspects.
RitimUS has been prepared in the company of pedagogues, taking into account 5 different intelligence types and 5 different analysis skills. The exercises included in the games contribute to the characteristics of children such as good manners, respect and self-esteem, hard work, helpfulness and honesty.
May the Hearts of Mothers and Fathers Be Peaceful
Many families fear that their children will drift away in the digital world and acquire bad habits. It is the duty of parents to protect their children in the endless digital world. At this point, RitimUS assures parents that it is a safe playground with its pedagogical certificate and the pedagogues it works with. All exercises in the games were examined and adapted to the imagination and development of children.
RitimUS has been determined as 40 minutes to contribute to the efficient use of time by the student. There are no advertisements in the game.
How Can We Access RitimUS?
RitimUS: Educational Brain Teasers are available on Google Play and App Store. You can download it for free from these platforms and start playing right away by signing up easily.
For download:
rhythus.com/download