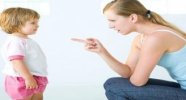 EFFECT OF PARENT BEHAVIORS ON CHILDREN
Parents often act as role models for children. By observing a child's behavior, you can determine the environment, conflicts, financial situation, sociability, tradition, culture and many material and moral values in the family. It is an inevitable reality that families will not be able to make sense of behavioral disorders in children as long as they act unconsciously in this regard. Just as how much and the right amount of water you give to a flower, it will pay off for you, so children will also show their development with the right behavior and speech.
As a result of corrupt and problematic parental behaviors, children with irritable, aggressive and psychological problems are raised. Since the families themselves behave in the same way, they will adopt this situation as small behaviors that do not disturb them at first, but do not make it a problem. In this process, the damage to the child will gradually increase, and the child who first harms himself will begin to turn into an individual who also harms his environment.
WHAT ARE THE BEHAVIORS THAT INDICATE THE PROBLEM IN CHILDREN?
You can easily understand that your child needs psychological support from his/her surroundings and behavior towards you. Psychologically damaged children, whose differences can be observed compared to their peers, easily reveal themselves in society.
they are aggressors
They are not sharers
They do not avoid physical violence (hair pulling, biting, kicking are the most common behaviors in children who are psychologically disturbed and tend to violence at a young age.)
Billingsgate
Running away (from school, home)
Theft
Don't break your toys
Do not behave badly towards your friends
Deliberately damaging household goods
It is known as some of the behaviors of children who have psychological problems at a young age. It should be kept in mind that these behaviors are more or less present in every child, but after a certain level, there is a serious danger. Children can learn swearing from each other, but people of all age groups can understand that there is a problem with children who constantly speak abusive words and cannot make sentences without swearing. It is very important to be conscious parents in these matters and not to use slang words, not to smash, not to watch violent TV series and movies around children.
DO CHILDREN APPLY THE BEHAVIORS OF THE PARENTS TOGETHER?
Children have a structure that can be shaped very quickly. How you behave, their right and wrong will be formed according to the behavior of their parents from a young age and they will continue their lives in this direction. Just as you are a parent next to your child, he will exist in the world as a person who lives within the framework of the characters and behaviors you offer him in his later life.
HOW SHOULD PARENTS ACT AGAINST THE CHILD?
You should be understanding. Children make mistakes very often. It is necessary to be understanding against these mistakes, for which the results are not always logical and good, and not to end with violence.
Be patient. Children's behaviors are not behaviors that every adult can tolerate and tolerate, but if you have attempted to bring a child into the world, you should assume your responsibility in this regard.
Slang and violent conversations should not be made in the presence of the child. You should not engage in conversations that will disturb and negatively affect people, not only in the presence of your child, but also in all areas of life.
It should be acted with love and respect. Children deserve as much respect as adults. Just as you behave respectfully towards your spouse in the family, you should also be respectful towards your child's private life, decisions and wishes. Love is one of the purest feelings that should be offered to every child. Making him feel loved and not alone in the family will contribute to your child's psychology and life motivation.
You should not be indifferent to your child. Knowing what he does during the day, how he feels, and his expectations from life will positively affect your child's attitude towards you.