Bebek Forum Üyesi
BF Member
Katılım

11 May 2020
Mesajlar

60
En iyi cevaplar

0
Puanları

18
Yaş

36
Konum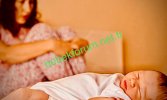 THINGS EVERY postpartum SHOULD KNOW
While personal care is very important in every period of life, it becomes even more important when the body changes completely after pregnancy and enters a new process of change. In this period, when many puerperant women experience psychological problems with heavy feelings, it is very important to help the mother with her care and care.
SHOULD A BATH BE MADE?
The bathroom is among the basics of cleanliness for every individual. Pregnant women who have undergone childbirth and hospitalization need a bath as a result of feeling dirty and neglected. It is not recommended for mothers who have had a cesarean section to take a comprehensive bath for the first three days. It is a warning stated by specialist doctors that it should not be bathed for three days as hot water can damage the stitches and should not be ignored.
CAN I HAVE A BATH AFTER NORMAL BIRTH?
Since there are no stitches in the postpartum postpartum, as in cesarean delivery, it is not a problem for her to take a bath when she can stand up. The mother who has just given birth can meet her bath needs whenever she feels ready.
HOW CAN CLEAN BE PROVIDED AFTER cesarean section DELIVERY?
You can clean the body after cesarean section section with the help of wet wipes, warm water and soapy cloth. These two little options that will help with local cleaning will help you feel better and relax. It is possible for you to meet your cleaning needs with these methods in a period of at most one week.
HOW CAN BLEEDING BE REMEDY DURING THE Postpartum PERIOD?
Every woman experiences the bleeding process during the postpartum period. There is no way to stop the bleeding that you can control with the use of pads.
IS IT CORRECT TO USE A CORSET DURING THE Postpartum PERIOD?
In the postpartum puerperium period, women feel the need to use corsets because they do not like themselves and want to lose their weight immediately. In this process, there are different opinions of many experts in the field about the use of corsets. Your doctor, who helps you in your birth process and knows the details of your birth, will provide the most accurate guidance.
In this period when fat accumulation and sagging are the most, the use of corsets ensures that your muscles regain their former strength in a short time and reduce your possibility of sagging. In addition to the use of corsets preferred by many women, there are postpartum exercises for those who do not find the corset appropriate or whose use is opposed by their doctor. Those who do not want to use a corset can regain their old form with the right exercises.
NUTRITION DURING THE Postpartum PERIOD
Since the feeding system of the newly born mother will have difficulty in standing up for the first time, a helper must be present. The person who helps the postpartum individual with their meals should have the necessary knowledge and experience in postpartum nutrition.
Foods that postpartum women should not eat:
Red lentil
Cabbage
Melon
Cauliflower
cold foods
It is not appropriate to consume any food that will cause gas, such as these meals and the like, during puerperium. The people who will help the mother in nutrition should research the postpartum nutrition and prepare the menus according to this nutrition system.
WHAT ARE THE FOODS THAT MAKES MILK DURING THE Postpartum PERIOD?
Oat
Carrot
dried fruits
green leafy vegetables
Fennel tea
Abundant water consumption
Garlic
Egg
Meat
Chicken
Herbal teas
Lettuce
Foods like this will help increase breast milk.
The puerperium period, which is very important for mother and baby, will be a period that you can easily overcome by paying attention to fine details. In order to spend a postpartum period that will not interfere with your nutrition, sports and social environment, you should not do anything other than your wishes, and you should remember that you know the best for your baby and that no one's opinions are more important than you. Happy mothers make happy babies grow, your happiness means your baby's happiness.