Katılım

11 May 2020
Mesajlar

159
En iyi cevaplar

1
Tepki puanı

35
Puanları

28
Yaş

37
Konum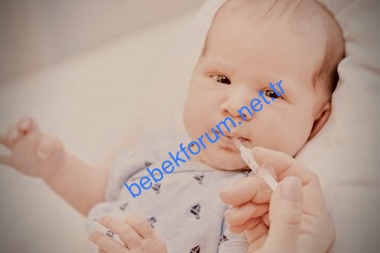 VITAMIN DEFICIENCY IN CHILDREN
Vitamins are among the organic nutrients that are very important for health, helping the body to function. Many diseases occur due to lack of vitamins in the body. Vitamin deficiency, which is treatable, can be encountered in infants and children for various reasons. Sometimes there are very few deficiencies and they are eliminated in a short time with vitamin supplements, and sometimes vitamin deficiency is serious and different treatments have to be applied. Your doctor will apply the treatment method that is suitable for you according to the level of your vitamin deficiency.
SYMPTOMS OF VITAMIN DEFICIENCY IN CHILDREN
Growth and developmental retardation
Frequent infections
Diarrhea
Hair and skin flaking
Behavioral disorders
rapid weight loss
Anorexia
Forgetfulness
swelling in the joints
delayed healing of skin wounds
Weakness
constant sleepiness
These are some of the symptoms that occur due to vitamin deficiency. If you have a child who experiences one or more of these symptoms, you can eliminate the situation by contacting a specialist in the field immediately.
PERIODS WHERE VITAMIN TAKING IS IMPORTANT IN CHILDREN
0-3 age range
5 years old
10 years adolescence
VITAMIN A DEFICIENCY
Vitamin A is essential for healthy skin and a strong immune system. The smoothness of night vision plays a role in growth. In vitamin A deficiency;
xerophthalmia in the eyes
Loss of brightness of the whites of the eyes and cornea
night blindness
throat infections
chest infections
Inhibiting bone development
growth delay
Such results appear. Vitamin A deficiency is one of the most serious vitamin deficiencies. Once a vitamin deficiency is identified, it should be treated quickly.
WHAT IS GOOD FOR VITAMIN A DEFICIENCY?
green leafy vegetables
Milk
Egg
Watermelon
Apricot
chamomile tea
Asparagus
Parsley
Broccoli
Red pepper
Carrot
Spinach
Chard
Pumpkin
Lentil
Melon
Pea
grapefruit
HOW SHOULD VITAMIN A CONSUMPTION BE?
0-6 MONTHS: 400 mcg
7-12 MONTHS: 500 mcg
1-3 years old: 300 mcg
Ages 4-8: 400 mcg
Ages 9-13: 600 mcg
Ages 14-18: 900 mcg (male) 700 mcg (female)
Ages 19-50: 900 mcg (male) 700 mcg (female)
During pregnancy: 770 mcg
During breastfeeding: 1300 mcg
VITAMIN C DEFICIENCY:
Vitamin C deficiency is the name given to the condition that the body cannot make collagen. With the absence of collagen, the tissues in the body are sequestered and begin to break down. As a result of vitamin C deficiency:
bleeding gums
gum swelling
red spots
anemia
weakness
results like. These and many other consequences lead to serious discomfort in the future.
WHAT IS GOOD FOR VITAMIN C DEFICIENCY?
black currant
Red pepper
Kiwi
green bell pepper
Orange
Strawberry
Broccoli
Mandarin
Here are some of the foods that are good for vitamin C deficiency. You can supplement your baby with vitamin C by adding these foods to your daily nutrition routine. The process of treating vitamin deficiency in children can be carried out in a very short time. You can find the solution of vitamin deficiency in a short time with proper nutrition, adequate vitamins and tablet vitamin support.
VITAMIN D DEFICIENCY
With vitamin D deficiency, children experience muscle weakness and cramps. You can obtain vitamin D, which brings dental problems with it, mostly from the palms of the hands with the help of the sun. Vitamin D is one of the most common vitamin deficiencies in children who are not exposed to sunlight. At the same time, you can get more or less vitamin D supplements from some foods.
The fish
Egg yolk
Grain products
It is one of the foods that you should consume frequently for your children with vitamin D deficiency. With a proper and healthy diet, you can easily protect your child from diseases caused by vitamin deficiencies.