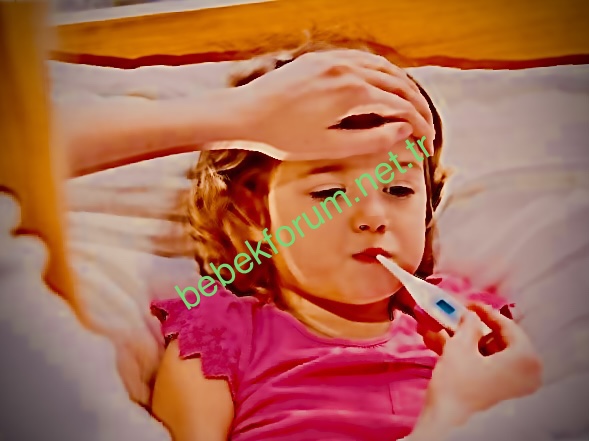 Most of the diseases seen in humans are diseases that occur as a result of seasonal changes. Discomforts that occur between seasons are accompanied by symptoms such as fatigue, stomach pain, and hair loss. Seasonal allergies in the range of seasonal transitions also cause the disease.
The sudden change of this weather disease affects their health badly for the elderly and children who have chronic diseases with the changing temperature with the change of weather in the seasonal transition period. Sudden temperature change disrupts the balance of body resistance and accordingly, various diseases come with it.
Irregular and unbalanced nutrition between seasons is among the most effective unhealthy causes of sleep problems and diseases. Especially in autumn, depression states increase more with the change of weather, and this situation also creates stress due to temperature difference.
The people most affected by the change of seasons; elderly, children and pregnant women. Because the body resistance of such people is already a little more sensitive than an adult individual, and it causes the body balance to deteriorate with the changing temperature. When the body balances are disturbed, the immune system is also affected by a decrease in body resistance. Therefore, the diseases that occur in this group of people who are most affected by the change of seasons, and the most common disease in people with heart, diabetes and blood pressure are the flu epidemic.
Experts emphasize that people with chronic diseases should be much more careful during the change of seasons. He says that the flu epidemic, which increases with the changing temperature and seasonal changes, can progress much faster in people with chronic diseases and this flu can lead to pneumonia and even death.
In the autumn months, with the change of air, there is a decrease in the temperature and the air gets colder. With the cooling of the weather, immune system diseases increase and in the spring months, allergic diseases occur due to pollen as the flowers bloom and the air warms up. If you have allergies, this allergy causes asthma, skin lesions and hay fever in the spring months. The treatment that people with this allergic body should follow and apply to prevent such diseases is to stay away from dusty, polluted air and not get too close to things they are allergic to.
Things to Do During the Change of Seasons
Drink plenty of water between seasons to prevent you from getting sick or to minimize your chances of getting sick. Take a walk in the open air for at least half an hour a day, get regular sleep, and even give importance to rest during your sleep, and therefore sleep in a way that feels comfortable, use low soft pillows. Apart from these, sweat by doing regular outdoor exercises. Consume the greens and fruits of that season. Do not neglect to have breakfast and include eggs, honey, cheese, a fruit or vegetable that you can get vitamin C in your breakfasts. Take care to consume white and red meat such as meat, chicken, fish on a weekly basis. Consume foods and foods that will strengthen your immune system by paying attention to the variety of nutrients in your diet.
Pay Attention to the Seasonal Transition of Autumn
Undoubtedly, flu is one of the diseases that will occur during the change of seasons. This disease, which we encounter frequently in all seasons of the year, is one of the immune system diseases. Body resistance, which decreases with temperature changes, remains vulnerable to microbes. Therefore, we should consume foods to strengthen our immune system and pay attention to our sleep.
This flu disease, which is experienced due to the changing weather, is especially affected by preschool and school children. An influenza illness that may occur among children increases the risk of influenza by creating an epidemic. Pregnant, elderly, and chronically ill individuals are also affected by influenza, as well as children and infants. Therefore, if you are carrying the flu virus, you should stay away from such groups and not infect them.