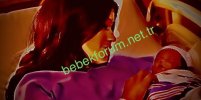 What do mothers who have given birth need?
When the basic needs of mothers who have given birth are listed, hundreds of details will emerge. The most important and necessary needs to be considered here are fulfilled. Moreover, besides the interest shown, it stands out as the psychological states that need the most attention. After holding their baby for the first time, they begin to feel very differently spiritually. Here, the baby's health is very important. Babies who are in the size of discomfort and also have a bad appearance, it is very difficult for their parents to think clearly.
After a long and tiring period, the birth has now taken place, and after this point, the development will proceed in a different way. The basic needs of mothers who have given birth will vary according to each situation and family.